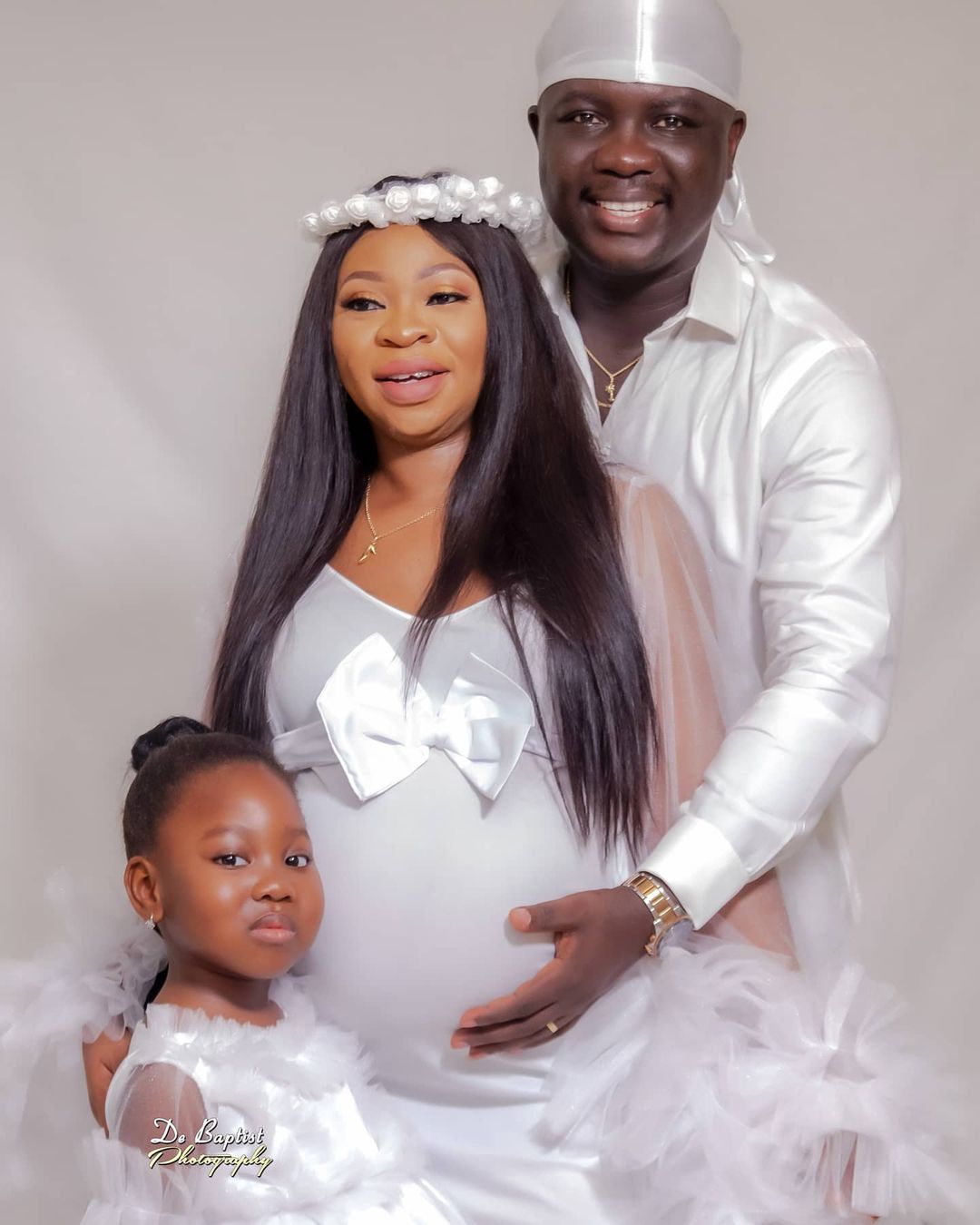 Popular Nigerian comedian, Oluwaseyitan Aletile, popularly known as Seyi Law is still filled with ecstasy over the birth of his second daughter.
The comic act had left fans and followers surprised after he announced the birth of his second daughter with his wife, Stacey, because he had not shared any photos of his wife while she was pregnant.
In a recent chat with Punch, the proud father of two stated that the pregnancy was not shrouded in secrecy but he wanted his spouse to enjoy the nine-month journey on her terms.
He is quoted as saying,
"Some celebrities keep their pregnancies secret but that is not it for me. I hold my family dearly and I am always proud to show them off. There was really no reason we did make my wife's pregnancy known to the public. A woman's body changes during pregnancy and she may not want to be so out there at those times. We did not hide my wife's pregnancy. I just did not want to post her photos. I wanted her to enjoy her pregnancy. It was not about me but her. She is on social media but does not post much. 2020 was a wholesome year for me. Many lives were lost but I had an addition to my family and I am very grateful to God. Posting pictures of my wife and children is my way of showing gratitude to God for the beautiful things He has given me.
Narrating his painful experience on the several babies lost through miscarriages, Law says,
"The birth of my second child was the icing on the cake for me. At some point last year, some people could even have contracted COVID-19 unknowingly but miraculously got well. I lost several family members in 2020 but December ended well. Despite the ones we lost in the past (miscarriages), before and after Tiwa. In fact, we should have had a child last year but we lost it due to a medical condition. I don't know about anyone else but I am thankful," he told Sunday Scoop.

While Seyi Law revealed that he isn't one of those men who'd prefer male children over female children, he says he'll be satisfied if he has three girls.

He said,

"Unfortunately, I could only watch the delivery on phone. I was not there physically with her. Her friend was there, so we had a video call. My wife had been schooling in the United Kingdom since 2019 and she had the baby there. I am not one of those men who prefer male children to females. I just want to have three children, then stop, though that is still open to discussion. Having Tiwa made me bond better with girls. I don't know about boys at all. I f I have three girls, I am satisfy. I love this experience. I cannot wait for Tiwa to be grown enough to go on outings with me. I am sure some people would be jealous because I have seen admirable daughter/father relationships and they were a wonder to behold."

Culled from Punch